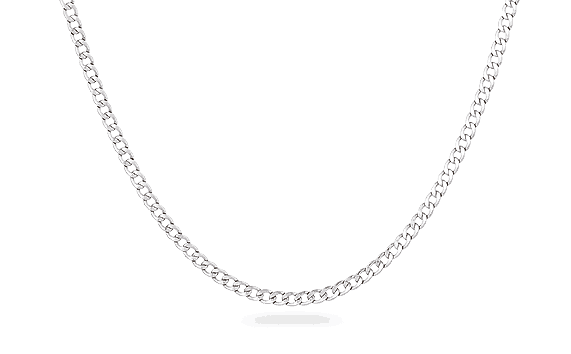 Display 45 Products per page
Stacks of 18ct gold chains
Shimmering stacks of 18ct gold chains are piled up in this department!  Treat yourself to one or more (and show us your style on Instagram!).
The classic 18ct gold chain has always been a PureJewels favourite – it's a good investment, but it's easy to wear with anything too.  You can add your best pendant (how about a Vinyasa peacock?) or strip it back and layer it with other tones and lengths.
Choosing and layering your 18ct gold necklaces
The diverse collection ranges from delicate Fancy chains to chunky Rope chains and classic curb chains.  Why not mix your yellow 18ct gold necklaces with an 18ct Rose Gold or 18ct White Gold chain?  They look luxurious together.  (Tip:  If layering, remember to choose different lengths, so that each chain is visible.)
Which length of 18ct gold chain?
The shortest chain in this collection is 16", which rests against the breast-bone.  It's suitable for young girls as well as women, falling nicely against the base of the neck (good if you want it to be seen beneath an open shirt-collar).  18" makes a versatile, everyday gold chain for most outfits.  A 20" or 22" is a fairly long chain – add a pendant for a dramatic necklace that looks great with a plunging neckline.