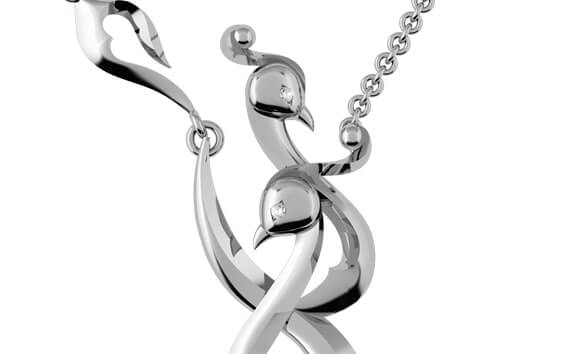 Display 45 Products per page
30th birthday jewellery presents
Looking for a gift for 30th birthday? For the biggest wow, choose a gift of jewellery for 30th birthday. We've chosen our top jewellery gifts for men and women – who doesn't love the glow of 22ct gold for 30th birthday?
The best jewellery for 30th her birthday
For a landmark birthday like the 30th, choose something that is classic, lasting, and beautiful. This 30th birthday jewellery will be loved for a long time. Choose a glamorous, decadent pair of earrings for someone who loves to party, or an elegant diamond ear stud for everyday luxe. Perhaps she doesn't often wear earrings? Take a look at her current jewellery favourites and take inspiration from those. A gold dress ring could be just the right choice, or a long pendant to layer up in a contemporary style. If she loves her culture then a classic diamond nose pin could be perfect. PureJewels has a diverse range, with plenty of traditional and contemporary jewellery for 30th birthday jewellery present.
His 30th Birthday Jewellery – our suggestions
Choosing a 30th birthday jewellery present for a man can be really difficult. But if he's a man of taste and style then a piece of jewellery could be the ideal solution. It delivers wow factor and longevity – you won't be accused of wasting your money when he begins to wear it every day. A dress ring is a contemporary favourite and our line of Christian Bauer rings shines with sophisticated style. Geometrics, brushed platinum and gold accents make it a very suave collection. We also carry a wide range of diamond ear studs and gold chains, in different styles and lengths. Open Live Chat to find out more about choosing the 30th birthday jewellery for his birthday – we can help you to get it right.
Something out of stock?  We can probably order it.  Open Live Chat to find out.