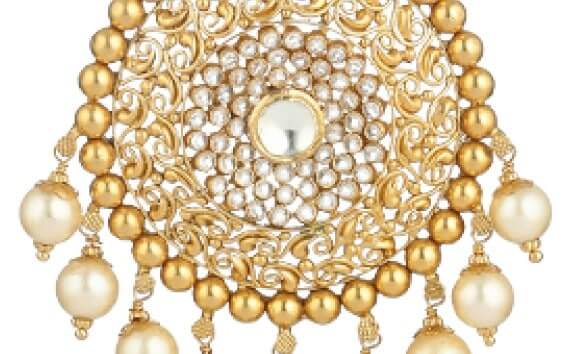 Display 45 Products per page
50th birthday jewellery
It's only a number – choose jewellery that's as gorgeous, individual, and remarkable as she is! For a fabulous 50th birthday, jewellery makes a wonderful gift. PureJewels offer choices for both men and women.
Gold jewellery for her 50th birthday
For well over 50 years, PureJewels has been sourcing and making special jewellery. If you're looking for a unique piece of gold jewellery for her birthday then we can help. Browse these pages for some of our birthday favourites – from decadent 22ct gold earrings to classic Indian gold bangles or very simple chains made from the finest gold. But if you have a special request, please send us a message. There is often plenty more in store and we can even personalise or adapt a piece of jewellery to make it genuinely unique. In the past 50 years we've created many commissions, recreating lost pieces of jewellery and commemorating special places and people. We can help you to create a really memorable piece of jewellery for her birthday.
How about gold jewellery for his 50th birthday?
Whatever he is feeling about his impending 50th birthday, a fabulous present can help to bring joy.  Our choices include men's jewellery – our timeless Box Chain in 22ct gold is a sophisticated option – and some of the world's finest watches.  Gold jewellery for his birthday is a wise choice, not only because it makes a big emotional impact, but because it's an investment that does not fade.  Browse our ideas or contact us over Live Chat to receive advice.
Gorgeous 50th birthday jewellery
Our London team sources and designs jewellery with a flavour of ancient India.  PureJewels is a family firm which was founded by our grandfather Bhanji, who emigrated from India in the 1960s.  So our collections contain plenty of traditional gold jewellery – and pieces with a very contemporary interpretation of Indian themes.  The Vinyasa collection was inspired by the iconic peacock, with a serene sense of assertiveness that's particularly apt for 50th birthdays.  Or there's the fabulous Diya collection, laden with fashionable Polki diamonds, which can be made to order.
If the piece of jewellery you want is not currently in stock, we can probably order it.  Open Live Chat to find out.