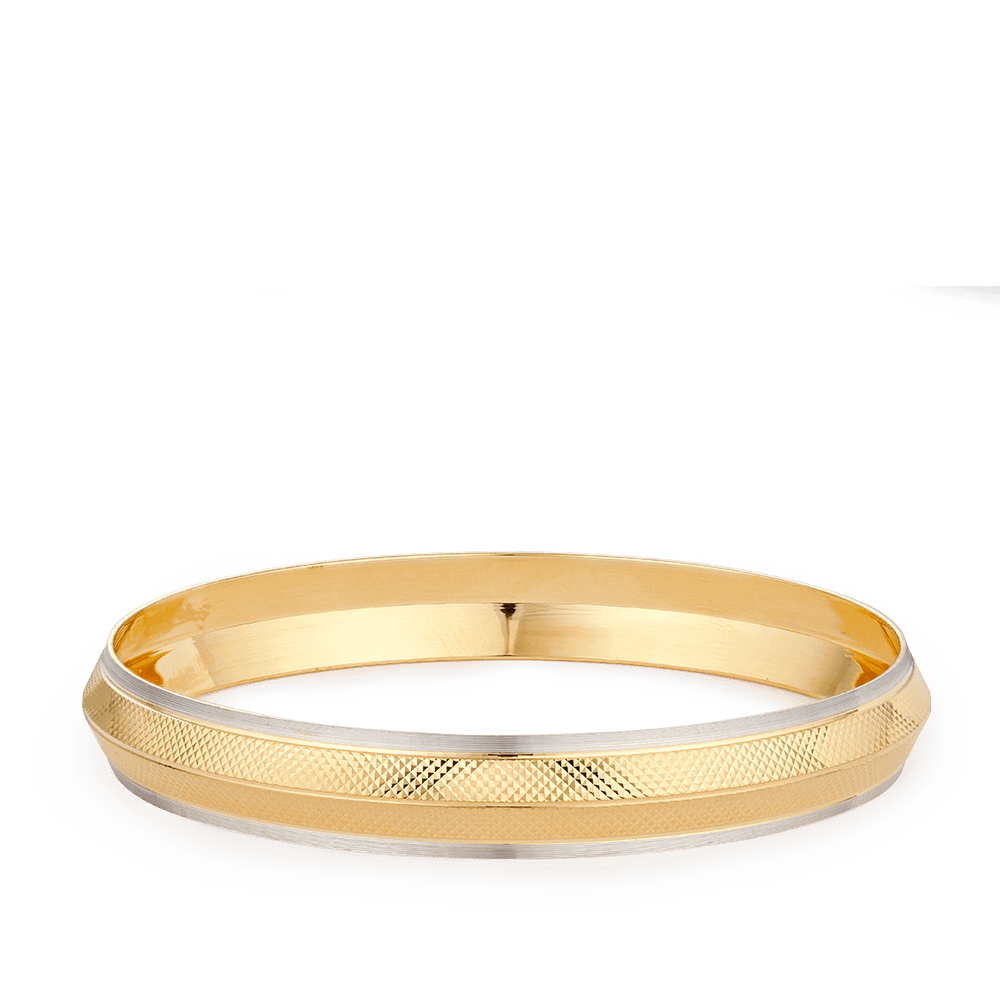 22ct Gold Kada For Men
£ 2,422.00
22ct Gold Men's Kada
Wt. 34.6 g
SKU. 28257
All prices include VAT
All our products are hallmarked by London Assay Office
Comes With Presentation Box
Delivery Included
Contact us / chat with us on whatsapp to see our collection on Mens Jewellery London , UK
Perhaps you're looking for a gift with ancient meaning – or a piece of jewellery that expresses your soul.  The traditional gold kada is a thoughtful choice.
Our men's kada designs come from the heart of India, with a modern twist that makes them uniquely PureJewels.
They're quite different to the original Punjabi kada in silver or steel.  It may have been a battle piece or a simple band of metal but its meaning was the same: devotion to God's work.  The Punjabi kada is traditionally worn on the dominant (working) hand.  It is a tradition that faded away in later centuries but has returned to popularity as people seek to reconnect with their culture and their ancestry.
This timeless gold kada is made with diamond-cut pattern along the upper half, a subtle designer touch.  In a nod to the original Punjabi kada, the silver in this design is actually rhodium plating, adding a luxurious contrast to the 22ct gold.  (We use 22ct gold for our men's kada designs because it is still the favourite metal for jewellery that also becomes an investment.)  Exactly like the original kada, our designs are made in complete circles (no clasp) – this is important as it represents the never-ending eternity of God.
Come in to our showroom on Green Street to try on this gold men's kada, or use Live Chat to ask about delivery times.
Related Products
Recently Viewed