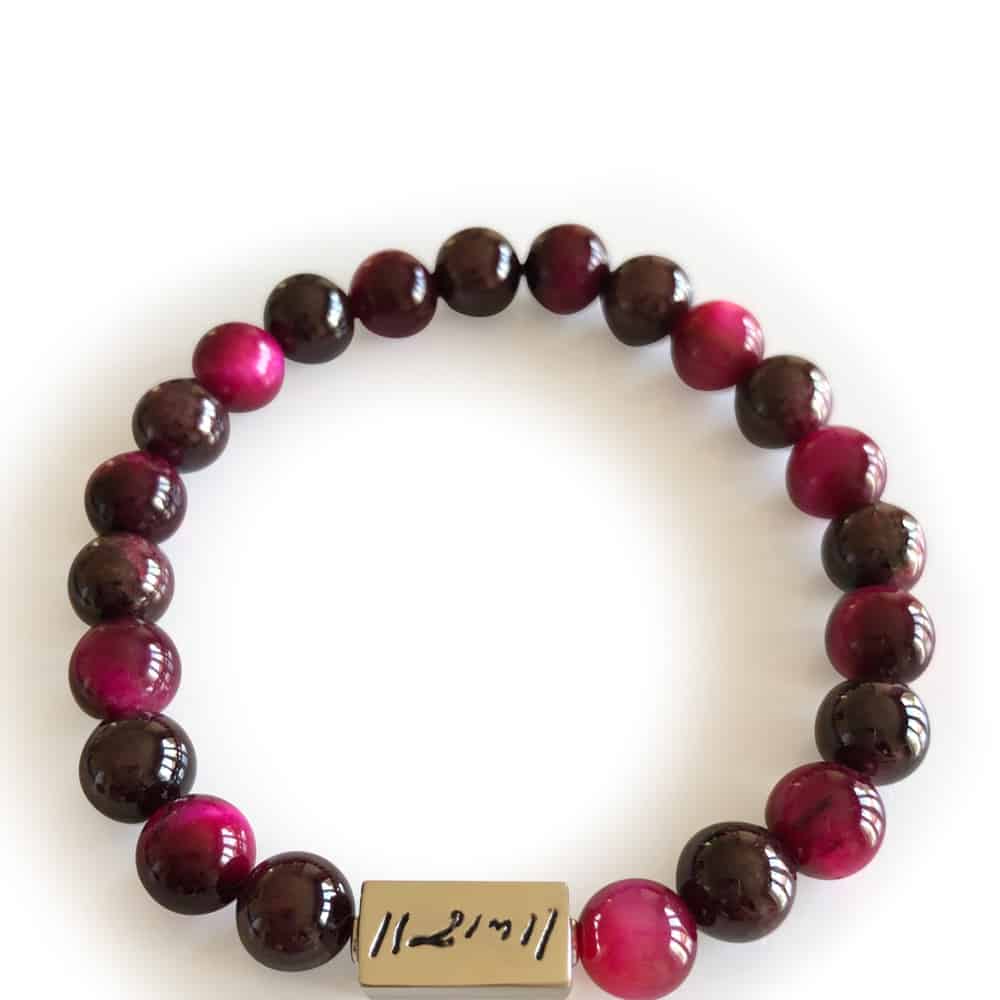 Pink Tiger Eye Ram Bracelet (S)
£ 45.00
SKU:

31067
Categories: 22ct Yellow Gold Ladies Bracelet, Sterling Silver, Under £100 Jewellery, Occasion, Birthday Jewellery, 16th Birthday Jewellery, 18th birthday jewellery, 30th birthday jewellery, christmas-jewellery, Valentines Jewellery, wedding Gifts, Recipient, jewellery for men, Jewellery for Teens, jewellery for women, Gold Festival, Bracelet, Gents Bracelet, Ladies Bracelet
Pink Tiger Eye Ram Bracelet (S)
Pink tiger eye has the properties of clearing negative thoughts. It is a stone to use when you want to convey your intention clearly. It will give you as the wearer the  power during sales and negotiations.
 As the name suggests, it's a stone symbolizing the multi facets of a tiger and has been believed to give powerful strength and courage.
Our 925 Sterling Silver Ram beads are hand engraved to give each piece a special touch. The resonates with the pious feelings and emotions of the wearer.
Length is  8 Inches . However shorter & longer length or bespoke to wrist size can be made.
SKU:

31067
Categories: 22ct Yellow Gold Ladies Bracelet, Sterling Silver, Under £100 Jewellery, Occasion, Birthday Jewellery, 16th Birthday Jewellery, 18th birthday jewellery, 30th birthday jewellery, christmas-jewellery, Valentines Jewellery, wedding Gifts, Recipient, jewellery for men, Jewellery for Teens, jewellery for women, Gold Festival, Bracelet, Gents Bracelet, Ladies Bracelet