Browse Best Sellers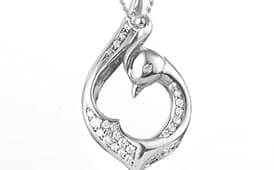 Display 45 Products per page
HAVE A 22CT GOLD CHRISTMAS…
Fetch your slippers and put up your feet! Your Christmas gift search is over.
It's so easy at PureJewels…
Use our Gift Guide to select a present in your price range
If you can't decide, use Online Chat or book an appointment in store
Order for free delivery, free gift packaging, and free returns.
What's the real secret of gift-giving? Having served thousands of delighted customers in our store on Green Street, we know what brings Christmas happiness. So you can please everyone on your list – and we can gift wrap and deliver directly to your door.
Let us relieve the pressure you're under to find the perfect gift. Our Gift Guide is an expert hand on your shoulder, revealing our store favourites and gifts that (we know from experience) will rock their world.
All you have to do is browse, click, and relax.