Browse Best Sellers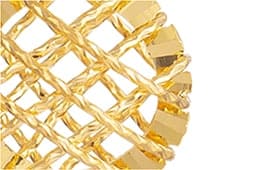 Display 45 Products per page
Welcome to our joyful Gold Festival
Also known as the PureJewels Sale! This is where we keep all our sale jewellery (gold jewellery and traditional jewellery) including 22ct gold earrings, white gold Mangal Sutra, and traditional Indian bangles. There is plenty to tempt you into spoiling yourself just a little bit…
Save money on gold jewellery… feel wonderful at this Gold Festival
One day the boss said, "How about a Gold Festival, with all our best offers, kicking off in January?" During a month that's unfavourably wintry, when many people are starting to plan holidays, weddings, and occasions, our Gold Festival brings sparkle and splendour. We've kept the Gold Festival on the website because it makes us happy. Here's where you will find all our best savings on gold jewellery, from 22ct gold earrings to jaw-dropping gold bangles to eye catchy traditional jewellery.
Indian gold jewellery sales – be the first to know
You won't want to miss updates to our Gold Festival, so make it easy to
follow. Just visit us on Facebook or Instagram, where we post our latest
collections and information about sales and special events. We're usually
available on social media and Live Chat if you have any questions, or
you're looking to save money on something particular. Don't forget that
if you pop into our Indian gold Jewellery ,Gold Shop in Green Street London, you can also find out about our Savings scheme,
and start saving up for a special purchase (with no obligation).