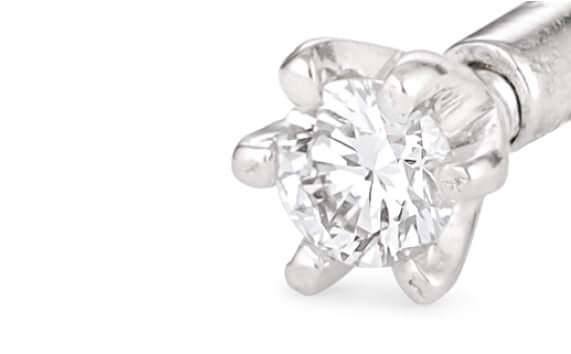 Display 45 Products per page
Discover your next favourite nose stud here.  Diamond or droplet?  Dramatic or demure?  These nose studs with screw fastening are just a few from our collection of white and yellow gold, diamonds and zirconia, studs and rings – browse to see more, or open Live Chat to find out what else is in stock.
White gold or yellow gold, diamond or zirconia, blossom or heart-shaped – our nose studs with screw fastenings come in a wide range of styles.  We specialise in the classic Indian nose stud, offering certified diamond studs encased in gorgeous 22ct gold.  But when it's time for an update, you can choose a new shape or stone – we love changing ours to suit the seasons.
If you're buying a nose stud as a gift, our classic line is simple and perfect.  It's full of nose studs that are easy to wear every day and become part of her signature style.  The traditional nose stud with a screw fastening is an old favourite at PureJewels, often chosen for a newly-wed, which makes it even more special.  On an anniversary or other occasion, it might be time for a bigger diamond!
If you're dressing up for a special occasion, our Ruby nose stud is a firm favourite – and a real treat.  It's an extra dash of luxury to make you feel like a Maharani, although we wouldn't rule it out on an ordinary day either!