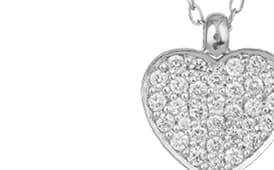 Display 45 Products per page
21st birthday jewellery
Are you searching for a special, memorable, and long-lasting 21st birthday gift?  PureJewels specialises in making wonderful jewellery for occasions – inspired by India and crafted in the finest gold.  Here is our favourite 21st birthday jewellery.
Distinctive jewellery for her 21st birthday
A traditional choice – such as a bangle or a classic pair of Jumkha earrings – is popular for birthdays.  These types of jewellery will be perfect for special occasions in future years, and can become heritance pieces.  Our Indian bangles are made from 22ct gold, inspired by traditional Indian technique but with a modern appeal. If you're looking for something more contemporary, then an elegant diamond nose pin or diamond ear studs – more understated glamour – can be worn every day.  Our design team is always producing new designs, like Vinyasa, so browse the website or message us for an update on the pieces that you like.
Sophisticated jewellery for his 21st birthday
If he's a man who cares about his appearance, then consider a piece of jewellery for his birthday.  It is sophisticated, classic and valuable. For contemporary men, we carry a good range of 22ct gold chains, from foxtail to box, in different lengths (check his neck measurement before choosing).  Our diamond ear studs are also very popular. If you're not sure about jewellery for his birthday, how about a watch? We have two collections of watches from renowned watchmakers Rado and Raymond Weil.  The range includes traditional and modern designs with straps in leather, steel, and high-tech ceramic. A well-engineered, robust watch can be a brilliant 21st birthday present.
Have you settled on something, but it's out of stock?  We can probably order it… and adapt or personalise pieces for a special occasion.  Open Live Chat for advice on options.