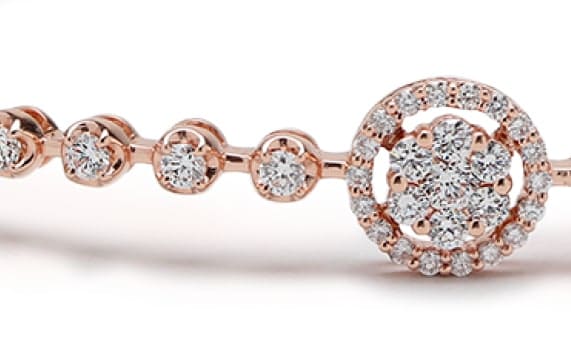 Display 45 Products per page
Celebrate a 60th birthday with the best things in life
All over the world, the 60th birthday is something special… a time of joy and great celebrations.  If you're searching for an amazing 60th birthday gift, we are here to help.
Gold jewellery birthday gifts
For any landmark birthday, jewellery is a sensational choice.  It has the impact, the glamour, and the longevity.  It says "you're fabulous" and gives the birthday girl (or boy – see below) a really special memory too.  PureJewels has been serving generations of loyal families in our London boutique since the 1960s.  On these pages you'll find a selection of our latest gold jewellery birthday gifts, including our most luxurious 22ct gold earrings and bangles, elegant gold chains, and some of our favourite watches for women.
Consider gold jewellery for his birthday (Shashtipurthi)
A simple gold chain is always sophisticated and, in finest 22ct gold, becomes a family inheritance piece.  We know many customers whose gold chains have become treasured, everyday wear.   If not a gold chain, what else might you choose for his 60th birthday?  These pages also include our diamond ear studs and some of the watches that we carry from revered Swiss watchmakers.  For more suggestions, try Live Chat.  You'll reach an in-store advisor who can help you to find the perfect piece of jewellery for his birthday.
Bespoke 60th birthday jewellery
To have a piece personalised, just get in touch with the store.  PureJewels is a family jeweller based in London, with a team able to organise repairs and personalisation – or even a bespoke commission.  Is there a piece of jewellery that was lost long ago?  Perhaps we can help to recreate it.  Do you have an idea for a unique piece of 60th birthday jewellery, as individual as the recipient themselves?  Our design team has worked on lots of personal commissions and will be pleased to help with yours.
Found just the right birthday gift, and it's out of stock?  We can probably order it.  Open Live Chat to find out.