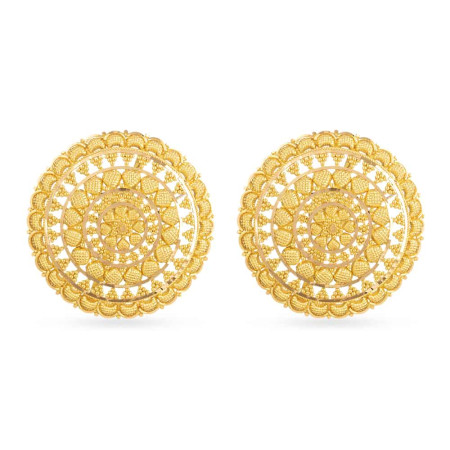 22 Carat Indian Gold Studs
£ 1,035.00
Product is currently out of stock and it is on back order, please chat to the team for assistance
SKU:

30747
Categories: 22ct Gold, 40th birthday jewellery, 50th birthday jewellery, 60th birthday jewellery, 70th birthday jewellery, Collections, Earrings, Jali, Jewellery, jewellery for women, Occasion, Recipient, Stud Earring, wedding Gifts
22 Carat Indian Gold Studs
In Fine filigree hand work
Wt . 13.8 g
SKU. 30747
Diameter 30.3mm
All prices include VAT
All our products are hallmarked by London Assay Office
Comes With Presentation Box
Delivery Included
Contact us / chat with us to see live video of 22 carat gold earrings Indian.
Product is currently out of stock and it is on back order, please chat to the team for assistance
SKU:

30747
Categories: 22ct Gold, 40th birthday jewellery, 50th birthday jewellery, 60th birthday jewellery, 70th birthday jewellery, Collections, Earrings, Jali, Jewellery, jewellery for women, Occasion, Recipient, Stud Earring, wedding Gifts