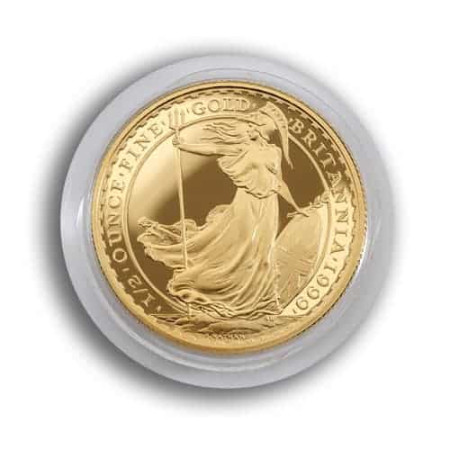 Gold 1/2oz Britannia in 22ct
Britannia coins were added to The Royal Mint's Bullion portfolio in 1987, in response to a growing global Bullion market. The iconic design with a strong maritime influence, standing windswept in a classical gown, waves at her feet; trident, shield and olive branch in hand is instantly recognisable. The 1/2 oz coin has a face value of £50.00 Under current legislation this coin is CGT exempt.
Country: United Kingdom
Fine Weight (grams): 15.6
Fine Weight (troy oz): 0.5
Gross Weight (grams): 17
Gross Weight (troy oz): 0.547
Contact us for price.