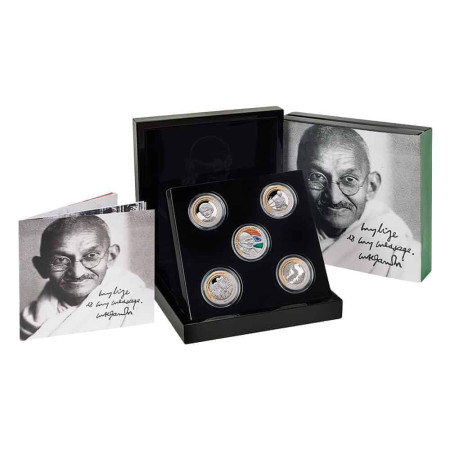 Mahatma Gandhi Silver Coin Collection 2015
2015 commemorates one hundred years of Mahatma Gandhi's decision to dedicate his life to the Nation of India. In celebration of this momentous occasion The East India Company is releasing a series of five limited edition silver coins spanning the historic years from his arrival in India in 1915 to the celebration of Indian Independence Day in 1947.
Released on 2nd October, Gandhi's birth anniversary, recognised worldwide as the International Day of Non-Violence, this limited edition collection of silver coins is issued in his honour as a lasting tribute to his message and teachings, commemorating 100 years since the return of Mahatma Gandhi to India.
Contact us / chat with us to explore our collection of East India Company Gold Coins