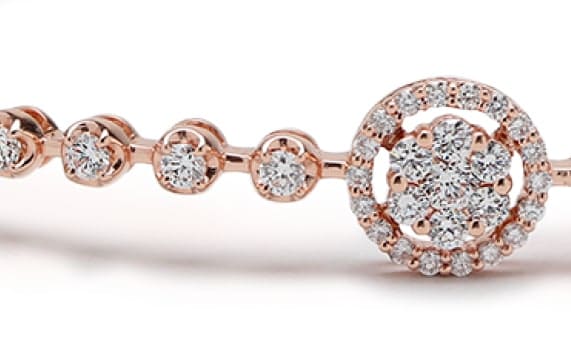 Display 45 Products per page
Be individual in your choice of gold.  The soft, blush tones of rose gold are warm against the skin.  We love this precious metal – and so will you.  Our rose gold jewellery is elegantly timeless, with a hint of India.  Choose one of the enviable pieces from our new Rose Gold edit and remember to show us your style on Instagram…
Sweep into a new season decked out in delicious rose gold.  This precious metal is a stylish choice for 2020, and we have a beautiful edit of all your favourite pieces.
Rose gold is created by adding a touch of copper to classic yellow gold – transforming it into the colour of a glowing Indian sunset.   It's just as collectible as yellow and white gold, and a little more unusual.
So we've used it to create contemporary rose gold jewellery, including necklaces and earrings, adding a generous splash of diamonds – which make a sensational contrast.  Our Vinyasa collection is available in rose gold, and you can also customise each piece by selecting your own stone.  Choose a piece for now and another to save for: you can collect the whole set or mix and match these pieces with your yellow gold favourites.  Rose gold jewellery is sophisticated and unexpected: perfect for women who like to look a little different.