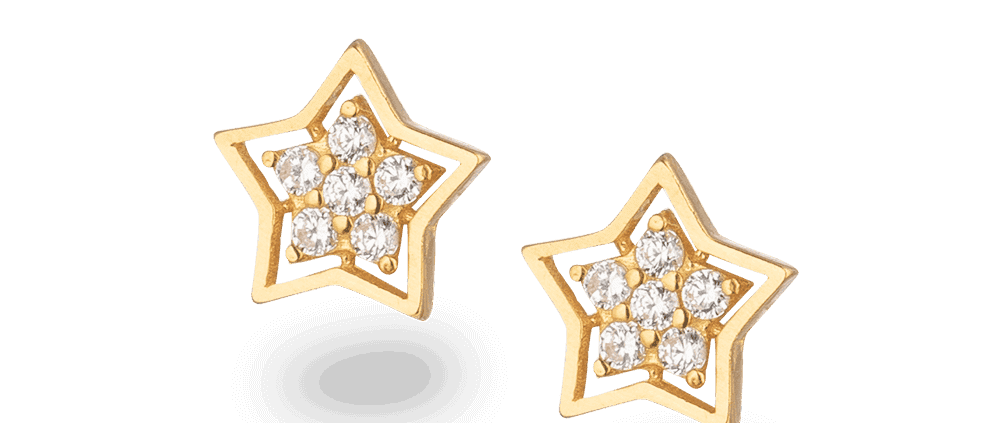 Display 45 Products per page
Looking for an affordable gift or a little treat for yourself this month? You might be surprised what you can find in Under £100 Jewellery section: 22ct gold pendants, real pearls, and classic gold chains – all perfect for someone special.
Our finest jewellery on sale

Be quick, and you can luxuriate in a saving of up to 20% on some of your favourite pieces of jewellery.  We love running special offers on gold so you'll find our Gold Festival is amply stocked with bargains all year round.  It's exactly the excuse you need to treat yourself or someone special.
22ct gold earrings
For a present that will wow her, 22ct gold earrings usually succeed!    We have a huge range of earrings so you're bound to find the perfect pair.  Whether that's pearl studs or twinkling zirconia, you'll feel like you found a bargain.  The recipient will be delighted that you splashed out on 22ct gold… and we won't let it slip that you found them on special offer.
22ct gold chains
A light, pure gold chain is a jewellery-box essential.  It's always useful for layering, adding an interchangeable pendant, or giving to someone when you can't decide what they'd like!  The gold chain is a classic building block for the bridal dowry and besides holding value, is an enduring piece for your lifetime collection.
We've an assortment of 22ct gold chains on offer here, and it's always changing, so keep your eye on us!  From flat chains and box chains to delicate ripple chains and chunkier rope chains, we stock a diverse range to suit every taste.  Starting at 16" – perfect for young adult birthdays and feminine, shorter-length necklaces – our chains range in length and can be specially ordered.  (If you can't find the length you want, please open Live Chat and we will check in store for you.)