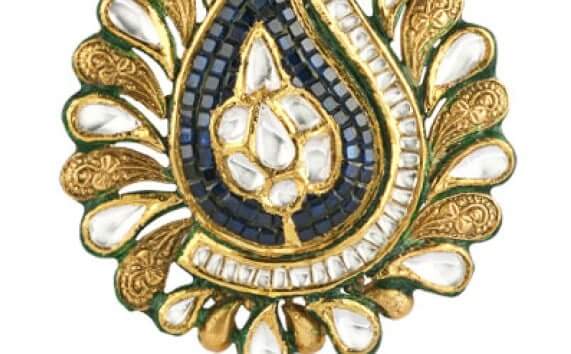 Display 45 Products per page
Ladies' jewellery with a whisper of India
Feel like breaking free?  Our ladies' jewellery is designed to be distinctive.  From shooting stars to jasmine flowers, peacocks to elephants – our jewellery is inspired by the beautiful history of India.
Choose a designer ladies' jewellery set
PureJewels specialises in jewellery crafted from the finest gold and hand-selected diamonds.  And you can be as cool or traditional as you like.  From simple chic in the Lotus collection, to intricate Indian design in the glamorous Armari collection, our ladies' jewellery is wonderfully diverse.  It's easy to create your own ladies' jewellery set by picking and mixing from our collections; or stay within one range for perfect coordination.
Ladies' gold jewellery
Gold jewellery is sensational for special occasions.  Whether you want to dress up for a family wedding, or give your daughter or wife something to mark a big day, gold jewellery is a timeless choice.  It holds its value but can also be enjoyed on a daily basis.  No wonder that gold was once considered an insurance policy for married women.
Gold jewellery gifts
To make it memorable, PureJewels jewellery arrives in a signature gift box.   You could choose a classic pair of 22ct gold hoops, or a stylised white gold peacock pendant.   If you're buying for someone with traditional tastes then browse our Jali ladies' jewellery.  It features filigree 22ct gold with Jumkha Indian earrings, bangles, and statement pendants.  For a contemporary girl, there is Luminous and Diya (filled with on-trend Polki diamonds).  For a fabulously glamorous flavour of India, try Vinyasa – our modern interpretation of the traditional Indian peacock.  If you're looking for a gold jewellery gift that's distinctive and meaningful, PureJewels is the place to begin.
Have you seen something that's out of stock?  Ask on Live Chat – we can probably order it for you.
Are you looking for advice about ladies' jewellery?
You'll find plenty of inspiration on our website.  To receive personal assistance just use Live Chat – you'll reach an advisor from our London store.  Or please come in and discover the full range of ladies' jewellery at PureJewels.  We will be delighted to show you the engagement rings, bangles, earrings, and jewellery sets that are in stock – it's always changing and you're sure to find inspiration here.