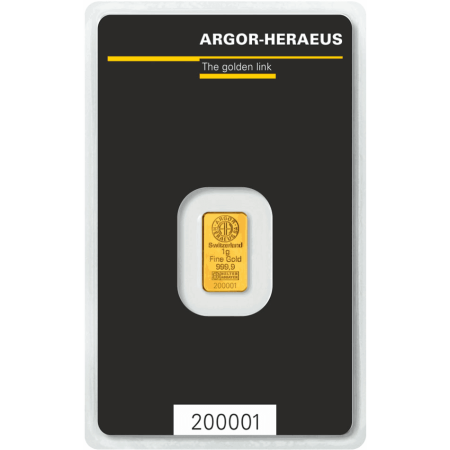 1.0 Gram Fine Gold Bar in 24ct
£ 60.00
A One Gram bullion bar of fine 24-karat Gold by leading Argor-Heraeus, supplied with serial number and certificate in a handy credit card sized package.
DIMENSIONS: 15.0mm x 8.7mm x 0.5mm
PACKAGING DIMENSION: 85.0mm x 54.0mm
DELIVERY: Secure next working day delivery included
RETURNS: 14 days returns policy.
PACKAGING: Comes with a gift box
Contact us to buy 24ct Gold bar in different weight-band.