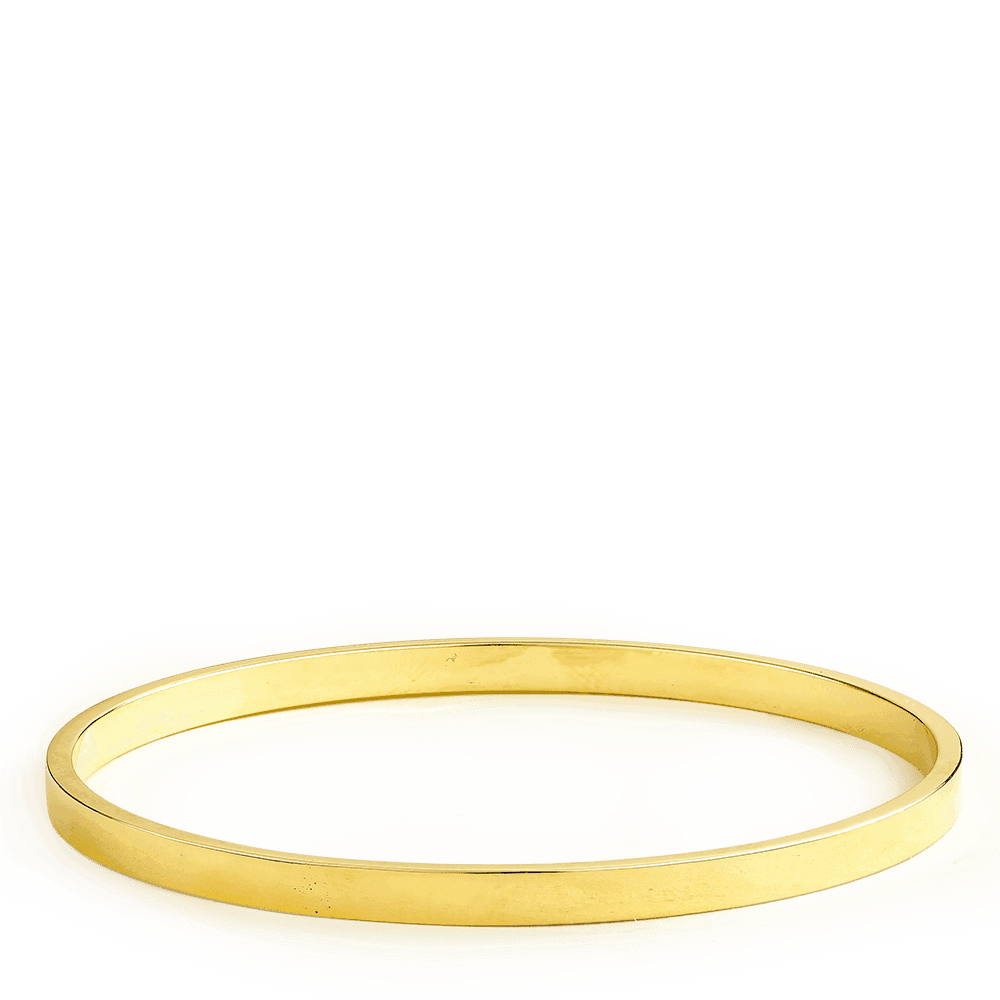 Polished 18ct Gold Bangle
£ 2,550.00
Product is currently out of stock and it is on back order, please chat to the team for assistance
SKU:

26934
Categories: Regular Wear Bangle, jewellery for women, Jewellery, ladies jewellery, Bangles, 18ct Gold
Tags: bang, bangal, bangel, bangels, bangle, bangle bracelet, bangle kada, banglees, bangles, gold, gold bangle, kada, kadabangle, khanda
Enjoy the daily luxury of comforting gold against your wrist. This bangle has been hand made and polished in our workshops in London. Each bangle is tailored to your need and size. This bangle is based on a width of 4mm and a thickness of 2mm.
Single Classic Plain Polished Gold Bangle
18ct Yellow Gold (Available in Rose and white gold and also Platinum)
Finish: Mirror Polished (Available in matte as well)
Width: 4mm
Thickness: 2mm
Weight: 25.0 gm approx.
Each bangle takes approximately 4 weeks to make.
 Hallmarked by London Assay Office
All Bangles Come With Presentation Box
Live chat with us for availability and more images of similar designs currently in stock
Product is currently out of stock and it is on back order, please chat to the team for assistance
SKU:

26934
Categories: Regular Wear Bangle, jewellery for women, Jewellery, ladies jewellery, Bangles, 18ct Gold
Tags: bang, bangal, bangel, bangels, bangle, bangle bracelet, bangle kada, banglees, bangles, gold, gold bangle, kada, kadabangle, khanda