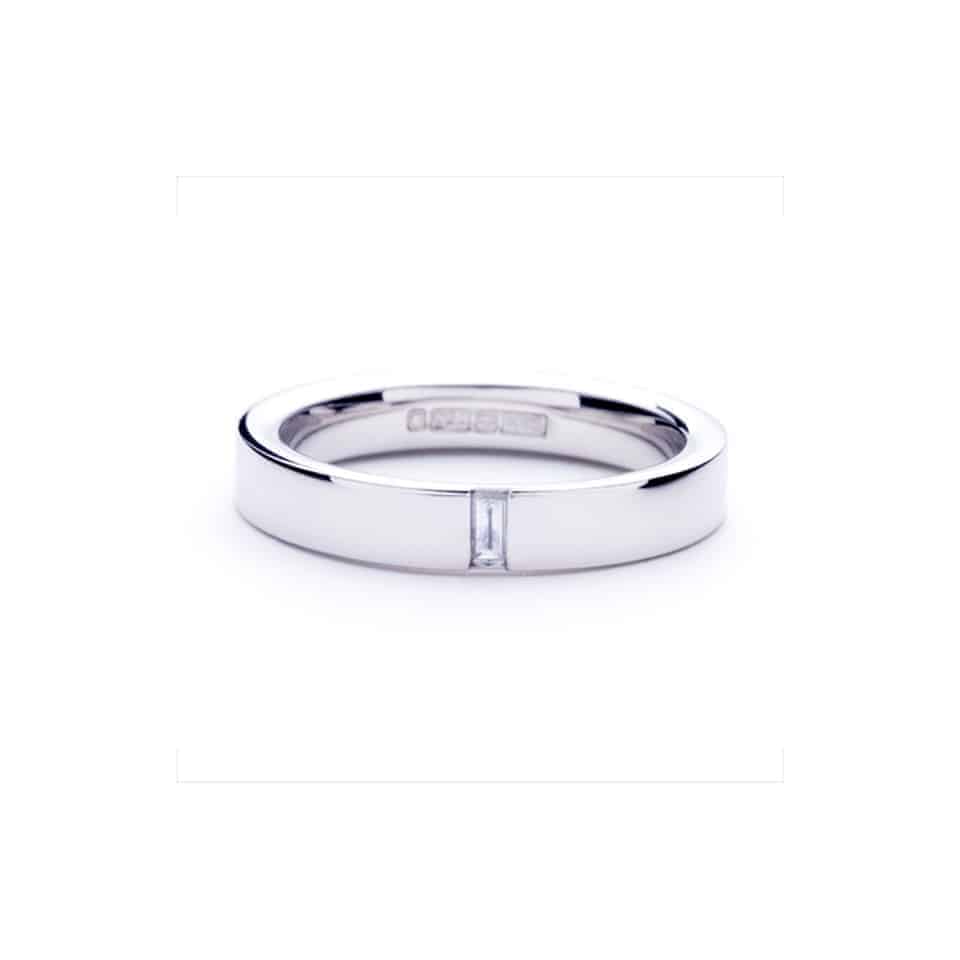 Brown and Newirth Wedding Ring With Semi-bezel
Wedding Ring
Finish: Matte Finished
Stone Setting: Semi-bezel
Metal: Platinum
Finger Size:P
Width: 4mm
Crafted with artistry for you to wear with pride… this beautiful Brown & Newirth wedding ring is fashioned from strong, glossy platinum and inlaid with three diamonds that lie flush to the surface (a practical method for everyday wear). A stylish, hardwearing choice for a distinctive wedding ring. You'll want to try this on – so come along to the store any time. We are delighted to show this and other rings by Brown & Newirth in our showroom in Green Street.
Brown & Newirth is a jewellery workshop based in north London.
The company prides itself on hand-crafting wedding rings, and every Brown & Newirth ring will pass through at least 12 pairs of hands on its journey through production. Diamonds are carefully hand-set, and rings and polished and painstakingly checked before they even arrive in our store.
Come in to discover the latest pieces from Brown & Newirth, and find out why we think they're worth putting in our cabinets.