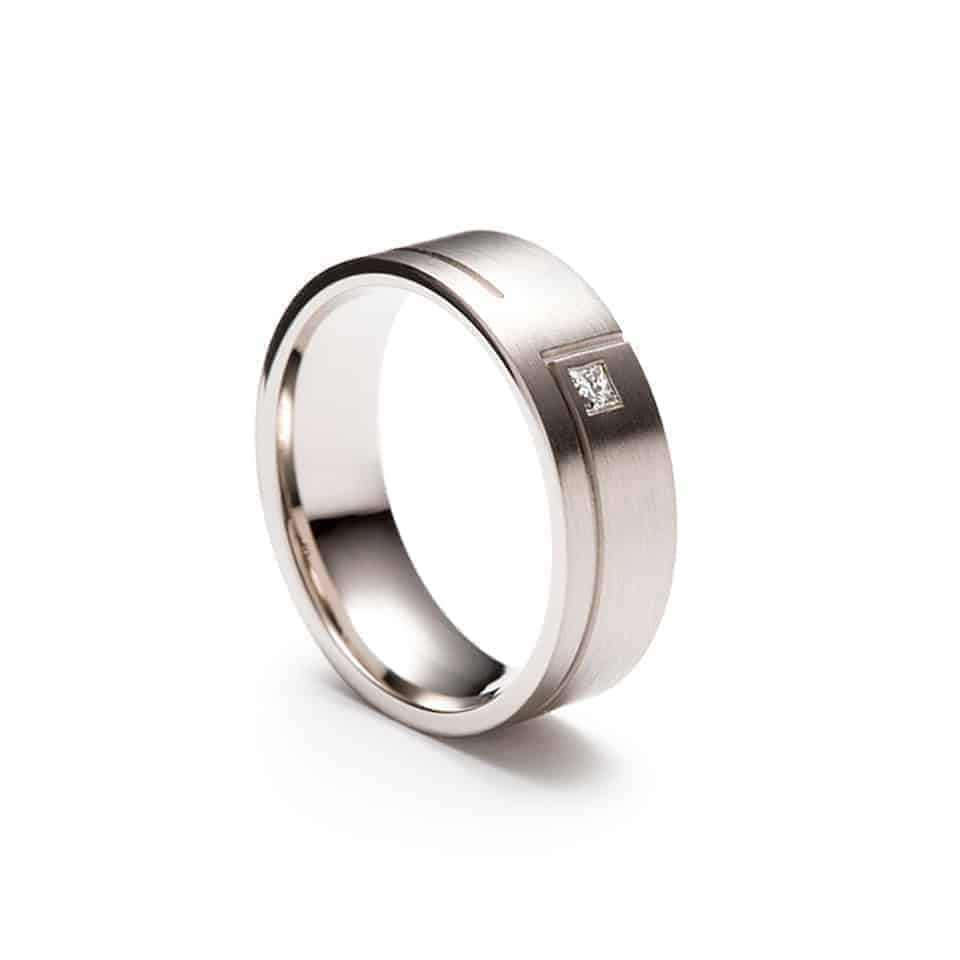 Brown & Newirth Wedding Ring with Satin Finish
Description
Every Brown and Newirth wedding ring is a work of unique beauty.  Crafted in platinum and finished by hand to give a matt texture, this modern wedding ring is sophisticated and striking.  A V-shaped cut orbits the ring and enhances the diamond, which is set below the surface to give a smooth, practical finish.  Available in different sizes: just message us to enquire about lead times.  Your Brown and Newirth wedding ring possesses a lifetime guarantee.
An authorised London stockist for Brown and Newirth wedding rings
Visit PureJewels to try on the latest Brown and Newirth wedding rings in London.  Founded around the same time as PureJewels, this exceptional London jewellery maker specialises in wedding rings, and their closely focused expertise is quite evident.  Today every wedding ring is made by the team in North London and passes through no fewer than 12 pairs of hands as it is mindfully and thoughtfully crafted.  It's the perfect beginning for the ring to symbolise your future.
Your Brown & Newirth reviews…
Do you wear a Brown & Newirth wedding ring?  We'd love to hear the story of your ring and how it has fared during years of marriage.  Has it remained on your finger for twenty years, or did it ever go on an unauthorised adventure?  Post your tale on social media with the tag #PJweddingring.  Or leave your Brown and Newirth reviews on Facebook.