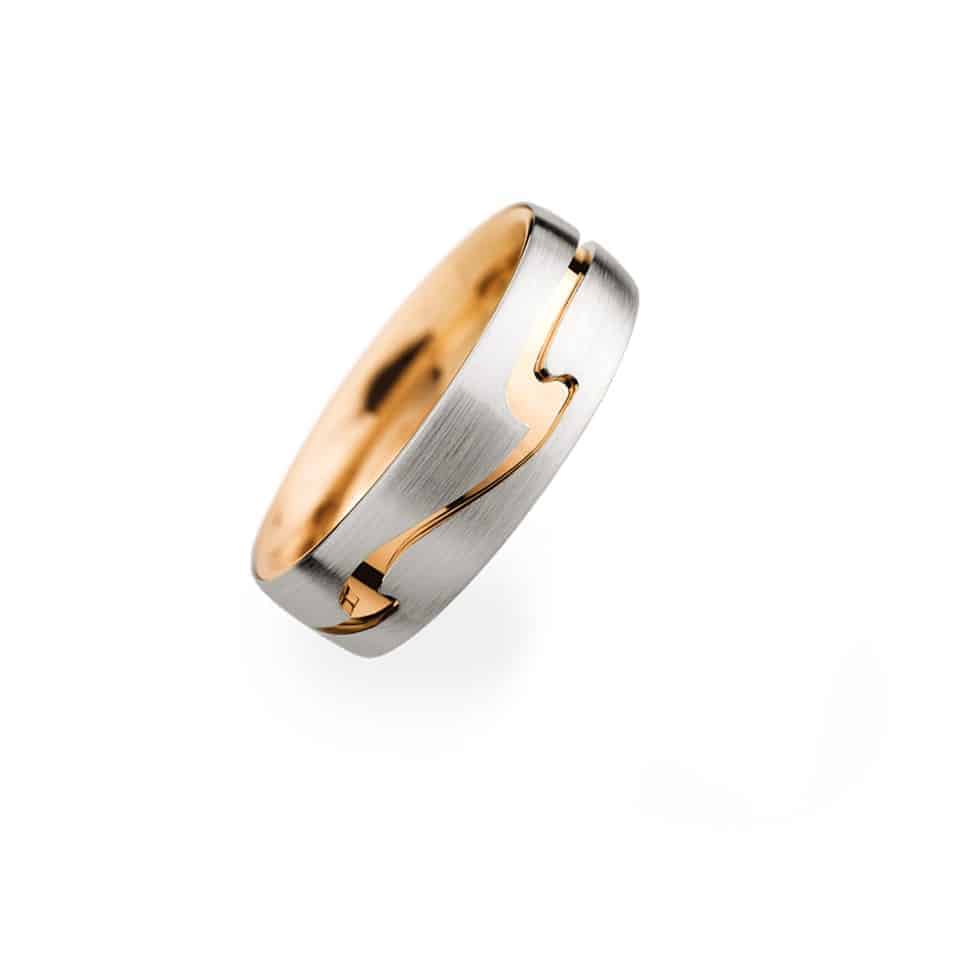 Christian Bauer Wedding Band Ring
£ 2,136.00
In a world spinning with wedding rings, here is clarity and precision.  Every Christian Bauer wedding ring is satisfyingly well-engineered using top-grade metals.   The brand does things differently – launching innovative designs, like this one, which have the element of surprise.  Thought your wedding ring had to be an ordinary band?  This one's inlaid with a striking ripple of rose gold.  It's modern, it's unusual, and it's guaranteed to attract compliments.  Want a wedding ring that's as special as your love?   It's got to be Christian Bauer.  *To proceed with your order, use Live Chat or phone/visit the store.  We'll order your ring to size.
Authorised Christian Bauer London Stockist
Men's platinum wedding ring
Ring number 274118
Metal: Platinum, 750 (18ct) Rose Gold
Width: 6.5 mm
*Open Live Chat to order.
Christian Bauer rose gold wedding ring

Fusing rose gold with platinum is an innovative and intuitive decision.  It blends the luxurious sheen of copper-tinted rose gold with the glossy hardness of platinum.  On the outside, platinum is strong and robust, perfect to withstand the knocks and brushes of everyday life.  The rose gold inlay is a bright, lightning stroke of design genius.  The rose gold interior adds a playful designer touch, and is stamped with the tiny German Fir tree – your assurance of authenticity.