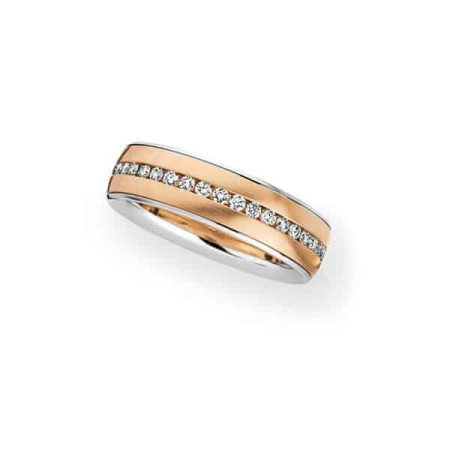 Christian Bauer Wedding Band Ring
£ 4,306.00
Product is currently out of stock and it is on back order, please chat to the team for assistance
SKU:

246824
Categories: Recipient, jewellery for women, Jewellery, diamond jewellery set, ladies jewellery, Bridal Jewellery, Wedding Rings, Christian Bauer Rings and Bands, Collections, Christian Bauer Bands
Be radiant in rose gold and diamonds.  Have you been searching for a wedding ring that's as magical as your love?  Here is a luxurious choice from Christian Bauer.  Indulgently set with 40 brilliant-cut diamonds, it is crafted on a base of top-grade platinum.  Christian Bauer specialises in beautiful design and makes every ring from its eco-friendly jewellery workshop in rural Germany.  This one's a lavish, feminine piece that will take pride of place on your finger for life.    *Christian Bauer wedding rings are ordered to size.  To enquire, you can use Live Chat, or phone or visit the store.
Authorised Christian Bauer London Stockist
Women's platinum wedding ring with brilliant diamonds
Ring number 246824
Metal: Platinum, 750 (18ct) Rose Gold
Diamond weight: 0.64ct
Diamonds: 40
Width: 6.0 mm
*Open Live Chat to order.
Christian Bauer wedding rings

If you've been getting bored with browsing wedding rings online, then you'll be thrilled to discover Christian Bauer.  This innovative German brand unveils sensational new designs every season, leading the industry with its imaginative use of accents and finishes.  We are proud to have been authorised stockists of Christian Bauer in London for many years.  Christian Bauer now operates from a state of the art studio near the Welzheim Forest, with its own water treatment works, and a pledge to use only recovered or previously-mined metals.  Many expert jewellers work on every wedding ring, crafting, setting, and polishing it until it's absolutely perfect.  It's finished with the tiny stamp of a German Fir, the brand's authentic emblem.
Product is currently out of stock and it is on back order, please chat to the team for assistance
SKU:

246824
Categories: Recipient, jewellery for women, Jewellery, diamond jewellery set, ladies jewellery, Bridal Jewellery, Wedding Rings, Christian Bauer Rings and Bands, Collections, Christian Bauer Bands