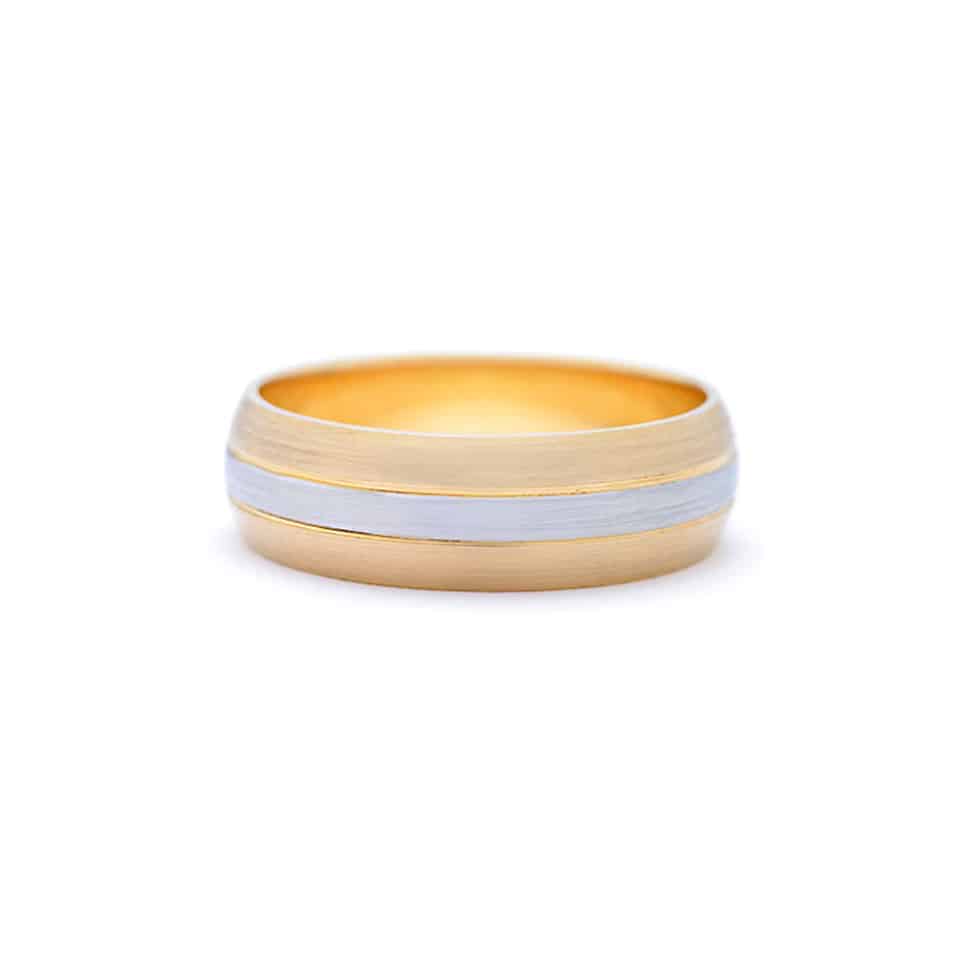 Wedding Ring – gold and platinum
Some women are so chic that every style decision they make is the envy of the world.  They seem able to effortlessly pick out the most elegant pieces that pull together an outfit.  If you're looking at this wedding ring then you're probably one of those people.  This Insta-worthy wedding ring is both classic and cutting-edge, with a bold fusion of 22ct gold and platinum that is deeply covetable.
It has been crafted with a striking platinum inlay which barely changes the profile, for a comfortable and classy court-shaped finish.  Both metals are brushed to a matte glow, which adds to the desirability of this elegantly understated wedding ring.
Whoever said we should only wear one colour of metal all our lives?  Wearing just one colour is an old and restrictive idea.  If you already love mixing metals, this wedding ring is perfect – giving you licence to wear it with any other metal for a wonderfully joyous look.
Come in and try on this fabulously brushed and beautiful gold wedding ring.  Our showroom is open every day – for the best attention, make an appointment.
Ladies' wedding ring in 18ct gold and platinum
Width: 7mm with 2mm platinum inlay
Finish: Matte
Shape: Court