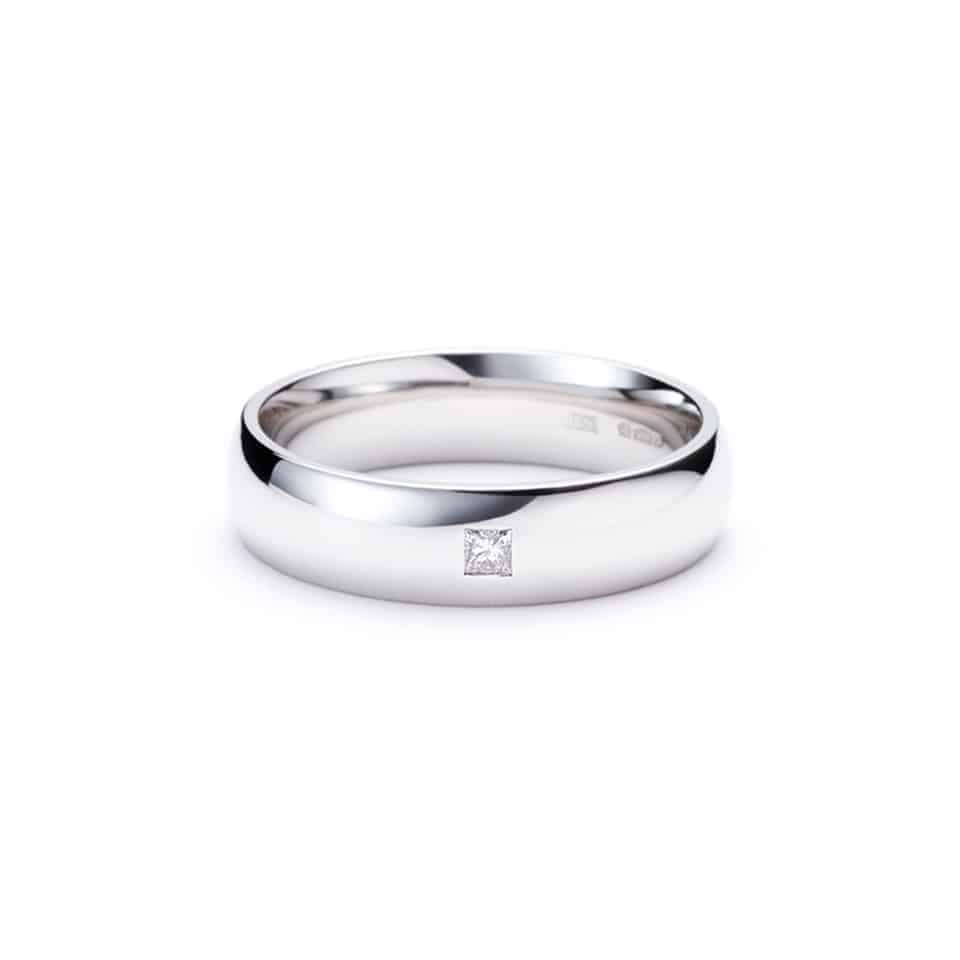 That little diamond adds a fiery spark to one of our favourite wedding rings.  The platinum band comes in the traditional court shape, polished internally and externally for a smooth and comfortable finish.  The stone adds something special: a sprinkle of stardust for this classic design.
Platinum has become one of the most popular choices for a wedding ring, and with good reason.  Platinum is very rare (making it valuable) and is resistant to corrosion and oxidation.  It's in a family that includes rhodium and silver, boasting the same cool gleam.  Platinum wedding rings are very robust and beautiful. If you're finding platinum too expensive, look at palladium – something of an insider's secret.
Perhaps you weren't looking for a diamond wedding ring, but a subtle design like this could tempt you.  To try on this platinum wedding ring, and more of our men's and ladies' wedding rings, come to the showroom on Green Street.  PureJewels is a family-owned firm, with many of the family frequently on the shop floor, and you will be greeted with warmth and enthusiasm!  If you're not nearby, open Live Chat to learn about availability and sizes for this platinum wedding ring.
Ladies' wedding ring in platinum
Width: 6mm
Finish: Polished
Diamond cut: Princess
Diamond size: 0.03 ct