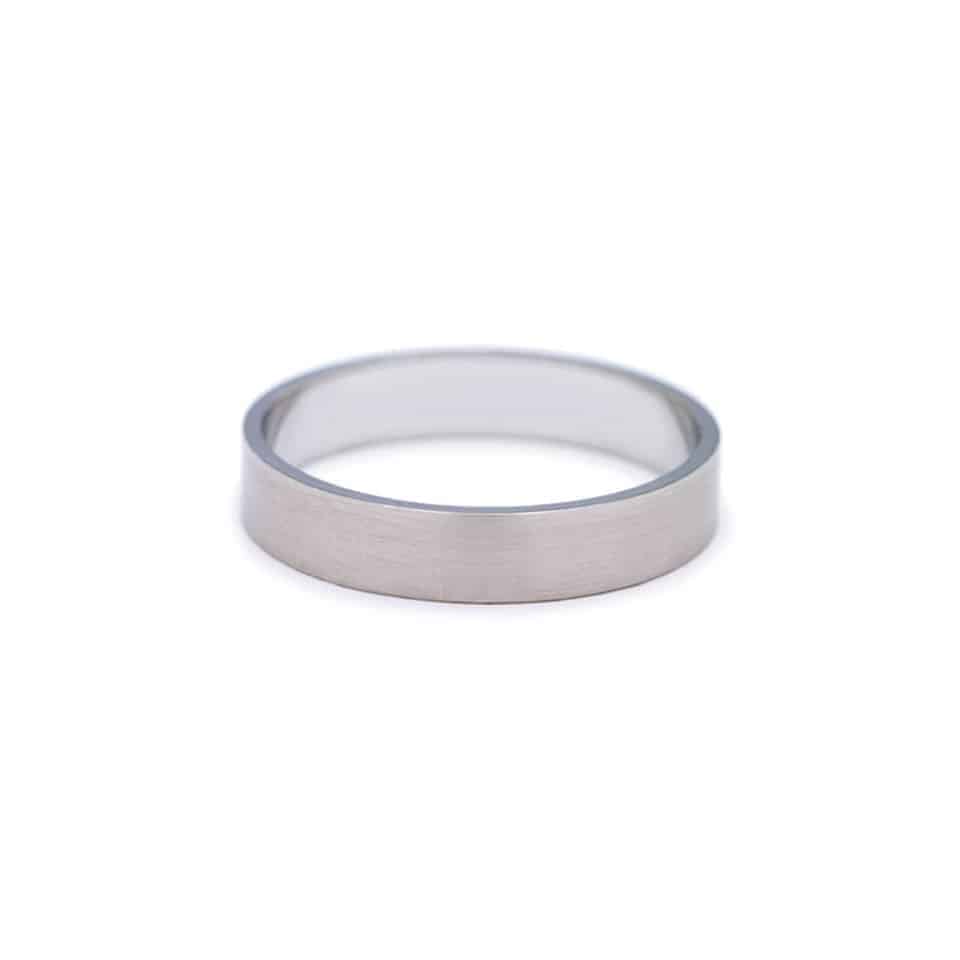 Style, elegance, and comfort are the key criteria for our own range of wedding rings for women.  Of course, we love a decadently diamond-strewn ring… but we also love a pure band of platinum, a base from which to layer jewels as the occasion demands.  This simple and chic platinum wedding ring is effortlessly stylish and beautifully finished.
If you are looking for a very simple wedding band then consider platinum – it partners beautifully with other metals, and its rarity gives it contemporary prestige.  Our platinum wedding band features a modern flat shape and a very stylish brushed finish.  We have paid particular attention to the detail and finish to ensure that this piece will meet your expectation.  In matte platinum, it makes a very striking contrast with a polished platinum engagement ring as well as gold in yellow or rose.
If you'd like to come in and try it on, please make an appointment with the show room.  You will be warmly welcomed.  Our range of wedding rings for women includes many platinum rings as well as 22ct gold.  If you are too far to visit, simply open Live Chat to order your size from an in-store advisor.
Ladies' wedding ring in platinum
Width: 5mm
Finish: Matte
Shape: Flat