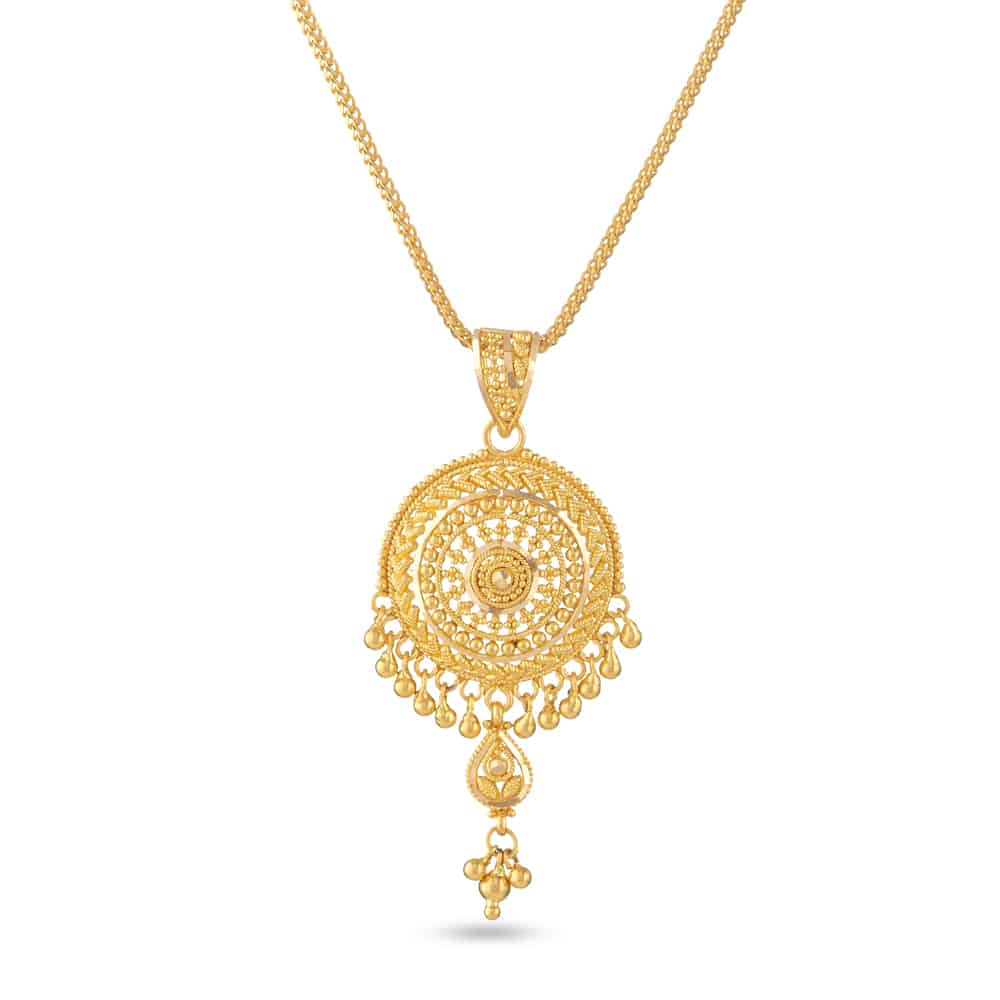 22 Carat Gold Filigree Pendant
£ 450.00
Product is currently out of stock and it is on back order, please chat to the team for assistance
SKU:

30829
Categories: 21st birthday jewellery, 22ct Filigree Pendant, 22ct Gold, 30th birthday jewellery, 40th birthday jewellery, Birthday Jewellery, Collections, Jali, Jewellery, jewellery for women, ladies jewellery, Occasion, Pendants, Recipient
22 Carat Gold Filigree Pendant
wt. 6.1g
Sku 30829
Chain not included.
All prices include VAT
All our products are hallmarked by London Assay Office
All Sets Comes With Presentation Box
Delivery Included
Live chat with us on Whatsapp for more images and video of this product
It's the real thing: our gold filigree pendants are inspired by India and crafted by hand.  Each one is individually made from 22ct gold, so you know it will be beautifully unique.
Mark your individuality by choosing pieces that have been made, not processed.  Our gold filigree collection is handcrafted: it's the only way to achieve the detailed texture in the pattern.  Filigree is an ancient art using solid gold wire and balls to produce a connected pattern that's paisley-like in appearance.  It dates back centuries; we are doing our utmost to preserve the art.
This classic Indian gold filigree pendant is lightweight and versatile.  Layer it up for a contemporary look; wear it alone if you want to look casually fabulous.   A 22ct gold pendant works with everything, from luxury cashmere to understated cotton.
You could coordinate it with some of our pretty gold filigree earrings, but you don't really have to.  A gold filigree pendant is a stand-out piece of jewellery.  In fact, if you're building an Indian jewellery collection, this is one of our desert-island picks!
Product is currently out of stock and it is on back order, please chat to the team for assistance
SKU:

30829
Categories: 21st birthday jewellery, 22ct Filigree Pendant, 22ct Gold, 30th birthday jewellery, 40th birthday jewellery, Birthday Jewellery, Collections, Jali, Jewellery, jewellery for women, ladies jewellery, Occasion, Pendants, Recipient