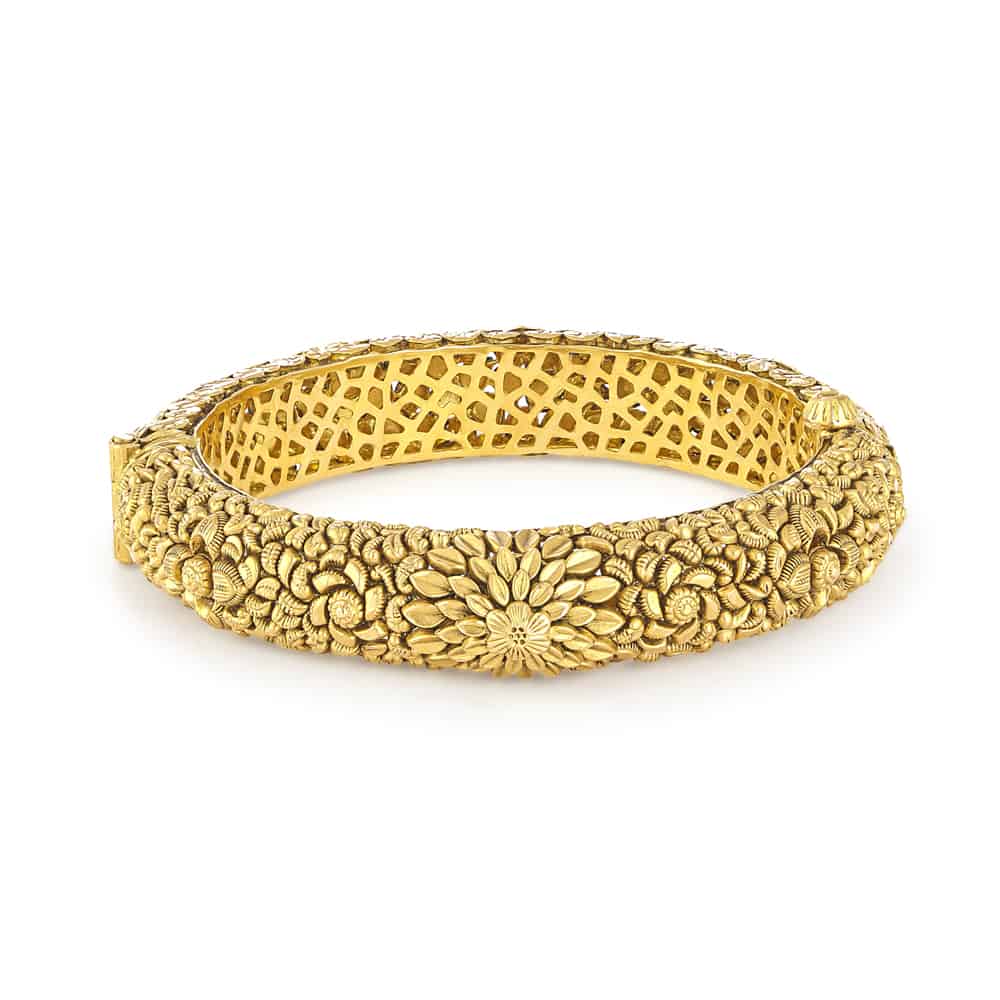 22 Carat Gold Kada With Antique Finish
£ 2,916.67
Single 22ct Gold Ornate Bangle with Antique  Finish from our Rosettes Collection
With Screw Back
SKU. 31955
Wt. 38.3
Can be made to order in all sizes
All prices include VAT
All our products are hallmarked by London Assay Office
Comes With Presentation Box
Delivery Included
Contact us / chat with us on whatsapp to explore similar Bridal kada designs
All the sunlight and sparkle of a summer garden – this richly adorned gold kada has a luxury finish.
Our Rosettes collection fuses the classic flora of India, England and Africa to create a lush landscape with tropical influences.  It echoes the history of PureJewels, which has become one of Britain's most noteworthy Indian jewellers.  The collection features four men's gold kada, in a tradition that is seeing a modern revival.
Kada were once worn by warriors going into battle, as a mark of faith, an assurance of protection, or even a weapon.  Today they are still beloved symbols of faith and protection, but the trend has been picked up by modern men who love wearing gold.
Our beautifully embellished Rosettes gold kada is handcrafted, with an antique finish.  The burnished polish draws out the intricate detail, emphasising the dewdrop on every tiny leaf.
See more of our men's 22kt gold kada bangles online, or open Live Chat to enquire about availability.  If you'd like to come into the store, we'd be delighted to help you choose the perfect piece.