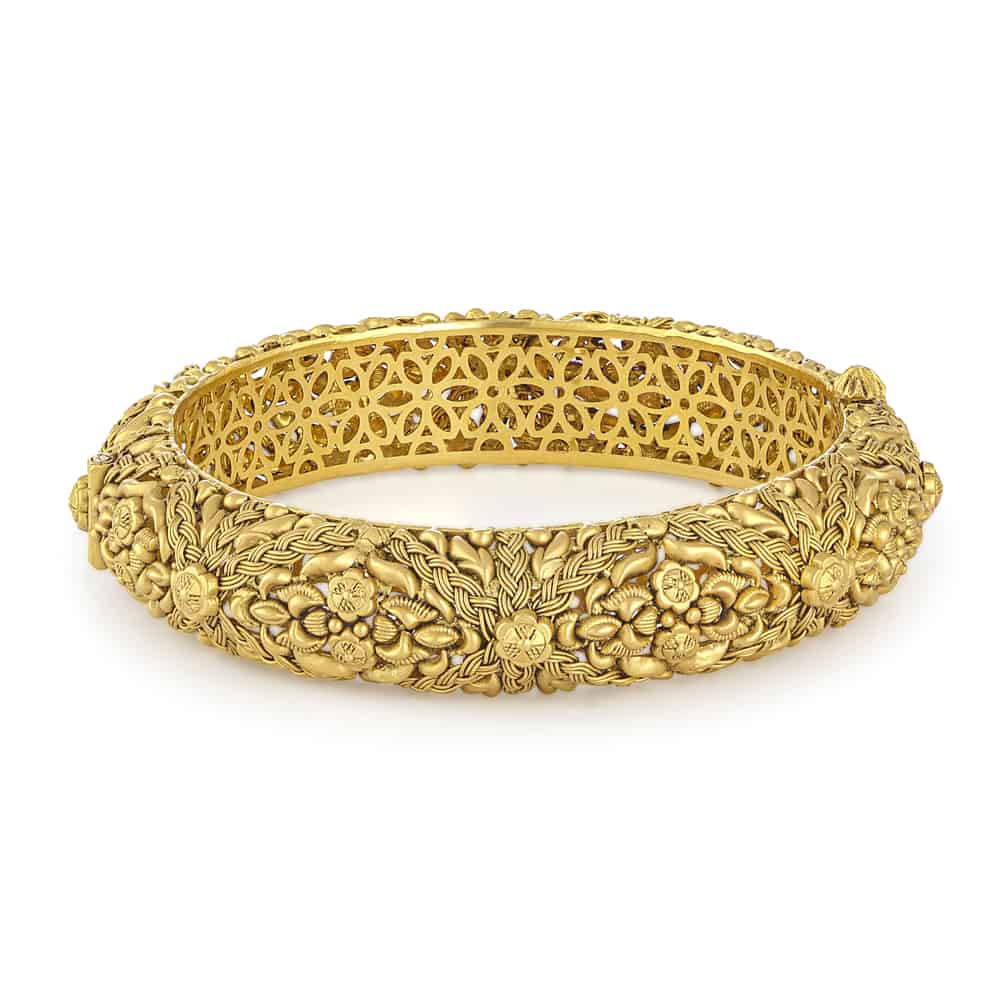 22 Karat Gold Kada With Antique Finish
£ 3,000.00
This Product is currently on Back order please Chat with us or Contact us for more details.
Single 22 karat Gold Ornate Bangle with Antique  Finish from our Rosettes Collection
With Screw Back
SKU. 31951 Wt. 39.1 gm
Can be made to order in all sizes
All prices include VAT
All our products are hallmarked by London Assay Office
Comes With Presentation Box
Delivery Included
Contact us / chat with us for live video of product
An antique finish picks out the detail in this ornate 22ct gold kada bangle.  Richly adorned with lush blooms, it's from our exclusive Rosettes collection.
A lush garden teeming with Indian, English, and African blossoms – a cosmopolitan heritage, a world journey, three continents united.  We all have our own unique ancestry; we are each the sum of different cultures and passions.  Our Rosettes collection celebrates the global influence on modern jewellery.
The Rosettes gold kada bangle is unisex, decorated with an incredibly detailed tapestry of flourishing flora.  It's crafted in 22ct gold with a burnished antique finish that draws out the tiniest details.  Inspired by ancient Kada bangle design, it's a contemporary interpretation featuring some unusual flowers – a unique PureJewels design.  Weighing in at 41.9g, this is an investment piece of jewellery that will become part of your heritage.
If you're looking for authentic quality gold Kada online, our new Indian kada department has you covered.  To learn about our entire range, open Live Chat (you'll reach someone in our London store)… or come in for the chance to try on your favourites.