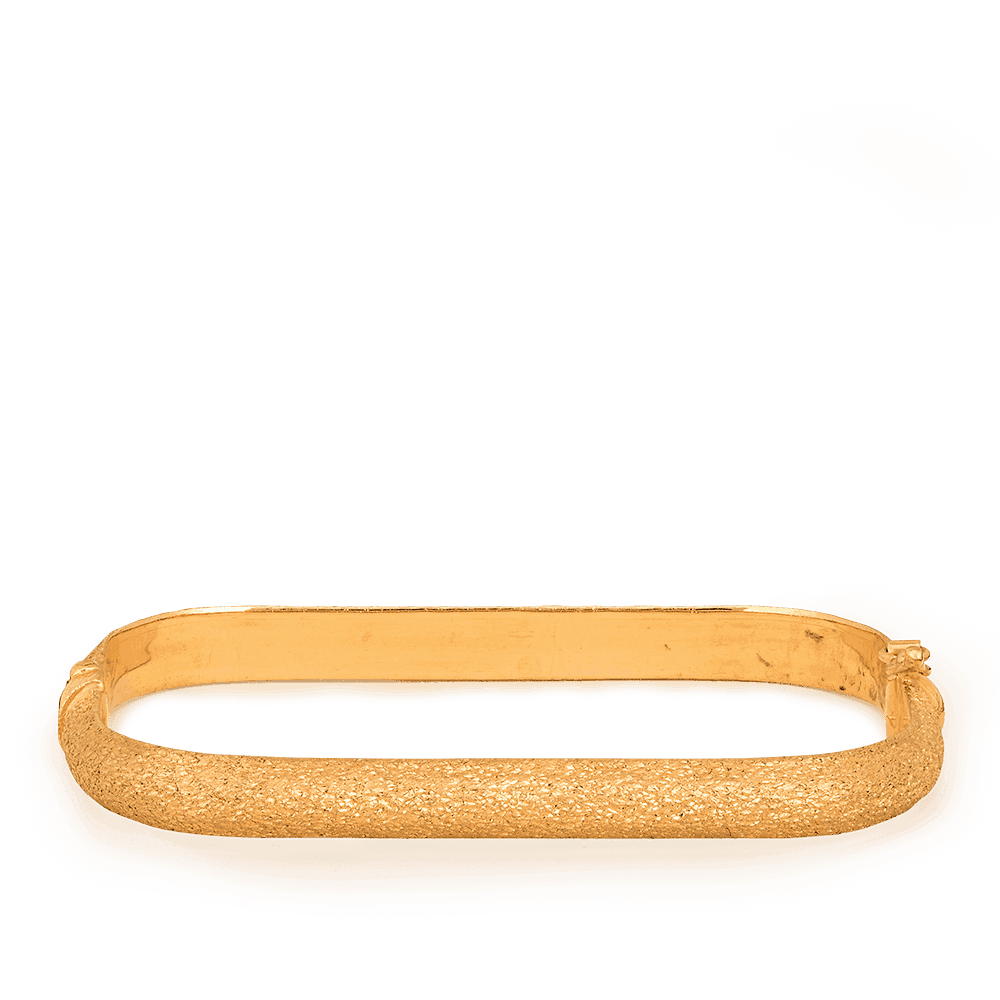 22ct Gold Fancy Kada Bangle
£ 1,480.00
Product is currently out of stock and it is on back order, please chat to the team for assistance
SKU:

25404
Categories: Regular Wear Bangle, jewellery for women, Jewellery, ladies jewellery, Bangles, 22ct Gold
Tags: bang, bangal, bangel, bangels, bangle, bangle bracelet, bangle kada, banglees, bangles, gold, gold bangle, kada, kadabangle, khanda
22ct Square shaped Gold Single Bangle with sparkling finish
Weight. 17.4 g
SKU. 25404
All our products are hallmarked by London Assay Office
All Bangles Come With Presentation Box
Delivery Included
All prices include VAT
Live chat with us for availability and more images of similar designs currently in stock.
Product is currently out of stock and it is on back order, please chat to the team for assistance
SKU:

25404
Categories: Regular Wear Bangle, jewellery for women, Jewellery, ladies jewellery, Bangles, 22ct Gold
Tags: bang, bangal, bangel, bangels, bangle, bangle bracelet, bangle kada, banglees, bangles, gold, gold bangle, kada, kadabangle, khanda