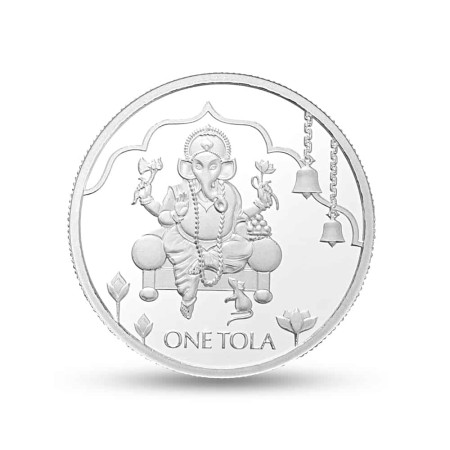 PureJewels' Ganesh Silver Tola
£ 45.00
Lord Ganesha
Ganesha, the elephant-headed son of Shiva and Parvati is the most popular deity in Hinduism. Also called Ganapati, he is the God of beginnings, remover of obstacles and is worshipped before any major enterprise.
Ekadanta Revered for his cleverness and wisdom, Ganesha is also known as the patron of learning. Legend says that he wrote down the Indian epic, Mahabharata, dictated to him by the ancient sage Vyasa with his broken tusk.
PureJewels hereby guarantee the weight and silver content as one Tola at 0.9999 purity, and highest quality silver.
Year Issued: 2019
Alloy: 0.9999 Ag
Weight: 1 Tola, 3/8 troy ounce, 11.7 grams
Diameter: 27mm
Finish: Uncirculated
Design: PureJewels
Struck: London, England
The Tola is standardised as 180 troy grains (11.7 grams) or exactly 3/8 troy ounce. Originally a Vedic measure of 100 ratti seeds, dating back to the 16th century, it was adopted in 1833 by the British Indian system of weights and measures.