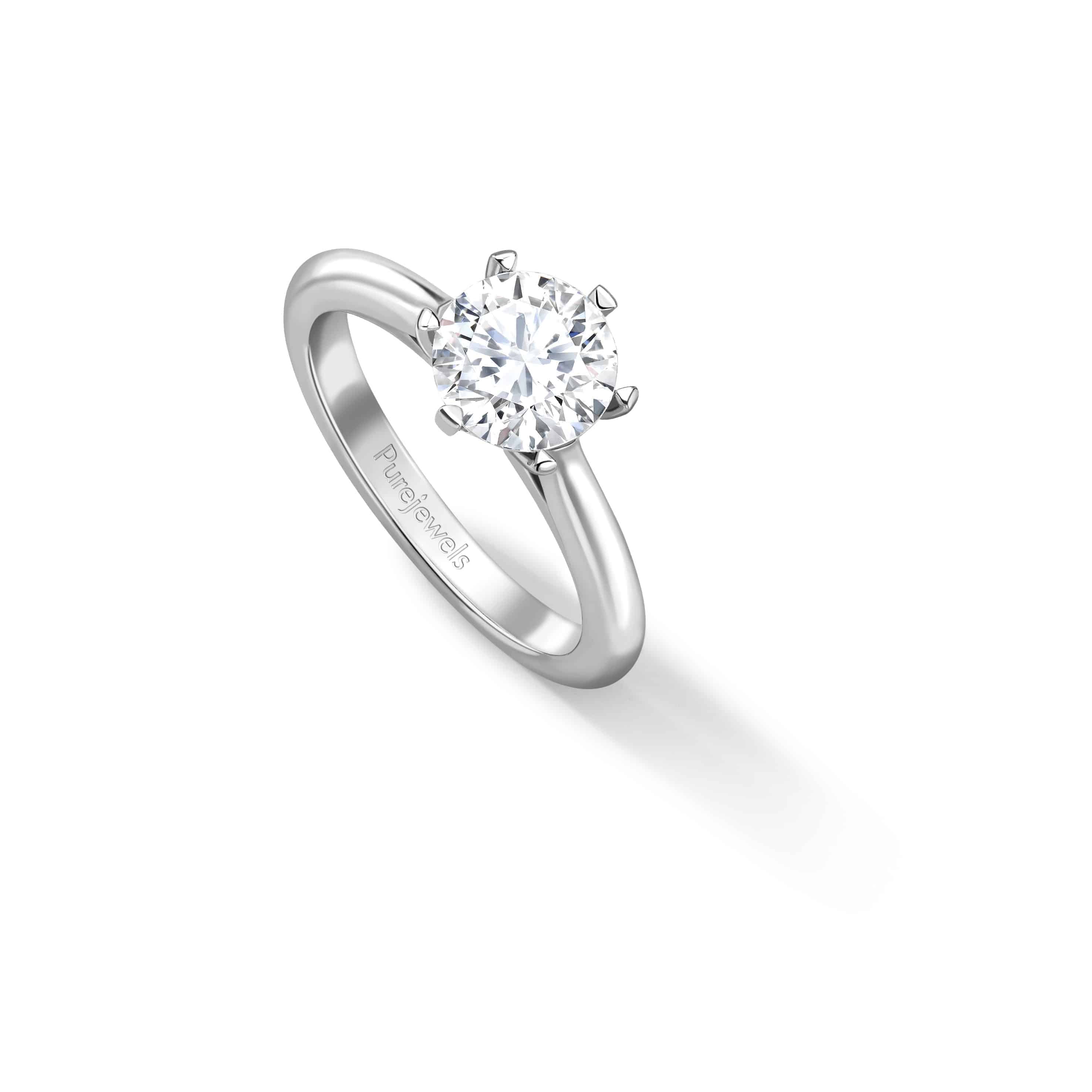 In platinum.
Set with a centre round diamond.
Available in a variety of carat weights in platinum.
The appearance of the beautiful lotus in a murky lake is breathtaking. It's a bit like real life, when love stories emerge from ordinary, grey-blue circumstances. If your love was unexpected – and has bloomed in beauty – then our signature Lotus platinum engagement ring is simply perfect. This elegant version carries a single, brilliant diamond on platinum shoulders. It draws attention with its simplicity, and displays its heritage in the smallest details.
LOTUS PLATINUM ENGAGEMENT RING.
THE DETAILS:
Come into store and decide what carat and clarity of diamond you'd like. Or message us online and our master jeweller will select the brightest, most captivating diamond from stock.
We can trace every diamond back to its source – they come from one of the world's very best cutting centres in Surat, India. *The Lotus is one of our in-house, signature platinum engagement rings. It is designed by our team and created in the UK.
This six-prong platinum solitaire is ideal for displaying a showy diamond. In the range, there's also a pave diamond solitaire and a halo diamond platinum engagement ring.