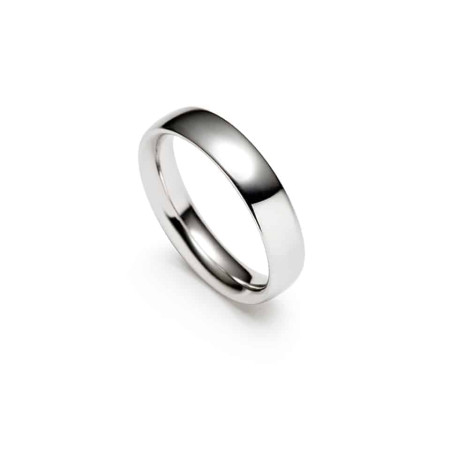 Plain Polished Christian Bauer Wedding Ring 027983
£ 1,100.00
Description:
Maybe your engagement ring is a firework of diamonds.  Or your taste is just simple and sophisticated.  Either way, if you're looking for an elegantly plain wedding ring, then your heart must be leaping right now.  This polished wedding ring is neatly designed and perfectly executed in 18ct white gold.  It looks ordinary, but it comes from the Christian Bauer design studio in Germany – whose work is world-renowned for fit and comfort.  Put this lovely wedding ring on your finger and you'll never want to take it off.  *This special wedding ring is available in different sizes, and made to order.  Contact us using Live Chat to find out about order times and fitting.*
Authorised Christian Bauer Stockist
Plain Polished Christian Bauer Wedding Ring
Finish: Polished
Metal: 18ct White Gold
Finger Size: T
Width: 5.5mm
*Made to order.  Please enquire using Live Chat.*
Choosing a Christian Bauer ring?
Lucky, lucky you!  You are at the beginning of a beautiful story and we're so happy to be here with you.  Come into the show room and we'll show you all our favourite wedding rings.  Christian Bauer is an exceptional jewellery maker and every ring is a little piece of art, so we'd love you to see them all in close up.  If you can't get here then talk to us on Live Chat for personal assistance and pictures of all the latest show room favourites.  PureJewels is a friendly, family-run company… and we love wedding talk. 
Authorised stockist of Christian Bauer rings in London
When you try on a Christian Bauer wedding ring, it feels right.  The company has a knack for good fit and a lightness of touch that produces a magically comfortable and flattering ring.  That's why we have been stocking Christian Bauer rings in London for many years.  Come into PureJewels and try them on.